Retain participants and improve compliance at a lower cost
5thPort helps accelerate trials by combining digital engagement and eConsent all in one place, for better clinical outcomes, simplified trial operations and maximized workforce efficiency.
Supports
Contract Research organizations

Research Institutions

Sponsors

Research Sites and Site Networks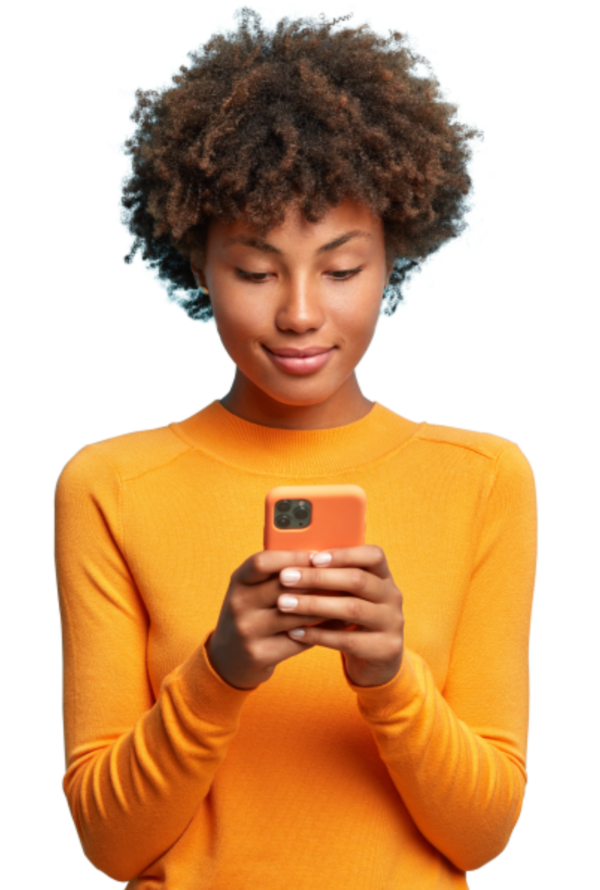 Trusted by industry leaders
Working with exceptional life science companies and innovative partners


How our technology works
Getting participant consent is a key part of the trial onboarding process. The patient experience is critical for trial completion – and perhaps joining future trials. 5thPort makes research faster and more cost-effective by engaging patients early in the trial process – before, between and even after trial research phases.
Expands global access to trials and increase retention
Engage Anywhere On Any Device, Anytime

Multi-lingual Capable

Centralized Multi-Site Monitoring

Automated Reconsenting and Version Control

Automated QA Audit Reporting and Protocol Documentation

HIPAA, FDA 21 CFR Part 11 and EudraLex Annex 11 compliant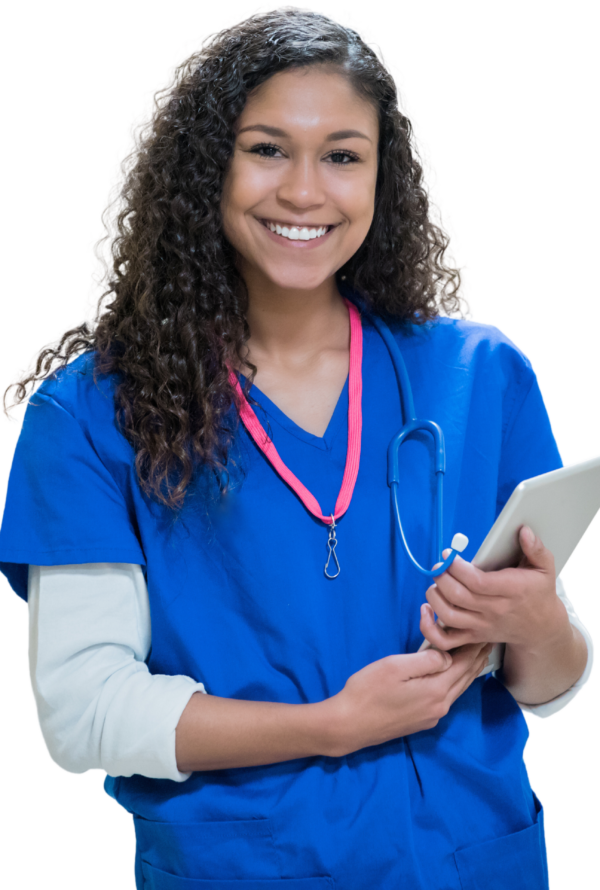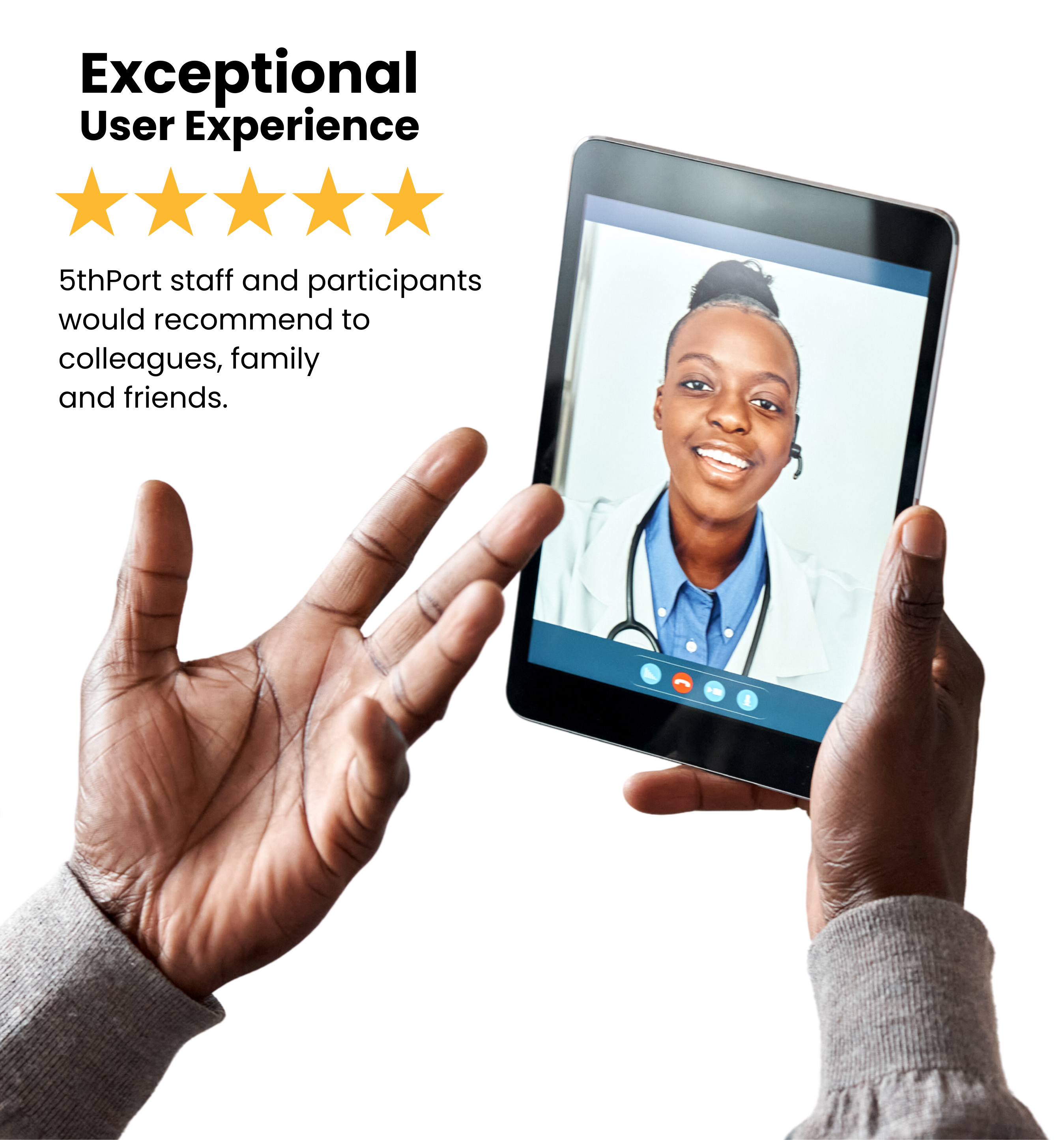 eConsent
Meaningful consent means a better understanding
Participants are presented the consent one section at a time, and can flag specific sections for individualized follow up with your staff prior to signing. Participants and/or their caregivers can review the consent from any location and on any device (mobile, tablet, laptop, Mac or desktop) at any time.
Digital Patient Engagement
Engaged participants means better clinical outcomes
5thPort supports multimedia content, so you can easily integrate videos, documents, comprehension testing with teach-back, quizzes and surveys into a consent and/or education process.

Delivers huge advantages to both single and multi-location trials
of any participant size or research duration
Gain visibility and oversight with study management capabilities.
Easily manage multi-jurisdictional studies. Real-time monitoring of all consent activities within a single dashboard. Centrally manage all consent and engagement artifacts. Version control and automated re-consenting ensures every participant is signing the right version of the consent every single time.
Be inspection audit ready.
Stress-free compliance with an automated quality process includes digital date/time stamps, easy access for review and auditing, and even easier to download forms at any time during or at trial completion.
Save staff time.
The digital engagement protocol will eliminate repetitive conversations with each of your consenting participants.
Minimize compliance errors.
No more incorrect, incomplete, altered or lost consent forms. 5thPort captures every action with a digital date/time stamp for bullet proof documentation. Consent forms are available digitally (PDF) for download at any time, singularly or in batches.
Frequently Asked Questions
Can I use my own consent forms?
Yes. Upload your consent form or use our template to configure various fields recreate your own.
How simple is it to set my study?
Set up is an easy, one-time activity that can be done within 24-72 hours of project initialization
Does 5thPort support integration to other systems?
Yes. 5thPort can integrate with any clinical trial management system and EMR with ease.
Does 5thPort provide the multimedia materials?
Yes. The system is designed to support videos, quizzes and custom documents that you may need for your study. We have partnered with Healthwise, the healthcare industry's leading developer of content and patient education solutions, with access to a library of medical videos that can be leveraged.
My trial has multiple sites with different jurisdictions. Can 5thPort support multiple IRB's for a single study?
Yes. 5thPort can easily support multi-site trials. The system can be configured to allow the PI or study manager to set up the trial and also determine the necessary staff across different sites who would be eligible to participate in the trial. 5thPort is designed to be used AFTER an IRB approval is obtained by the CRO. The system can be set up to allow each trial site to have its own settings and branding. Additionally, different IRB requirements can be supported for the same study.

Retain participants, achieve trial speed,
and save on costs
Improve your clinical trial operations with the 5thPort suite of eClinical solutions.
In your personalized demo we'll cover how to:
Maximize patient retention in a single or multisite trial
Easily set-up, integrate with existing systems
Ensure compliance on a global scale with auditing capabilities, version control and automated eConsenting
… and more!
Complete the form below to get a demo of 5thPort solutions.