BEST-IN-CLASS ENTERPRISE PLATFORM FOR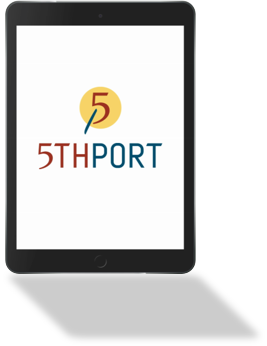 Engaging Patients Matters 
5thPort allows providers to create customized patient-centric experiences that include video- and document-based education, comprehension testing, teach-back, acknowledgements, consents and survey components.

How the 5thPort Platform Works 
Create Patient-centric
Engagement Plan

Create diagnosis or procedure specific engagement plans leveraging any or all available components including videos, quizzes, acknowledgements, consents and surveys.
Workflow
Integration

The platform can be deployed in stand alone mode or integrated with your EMR, CTMS, eSource, eCOA or other core solutions.
Patients Provide
Informed Consent

Patients can provide their consent electronically, either remotely from home or in the provider's office during the visit, with the provider and/or witness counter-signing.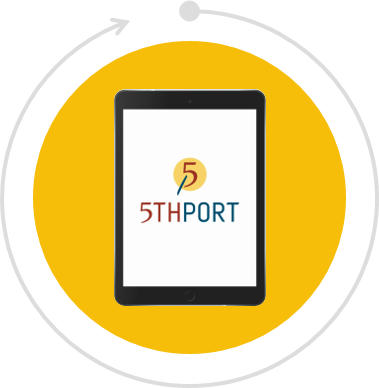 Invite Patients and/or
Caregivers to Engage

Create patient specific engagements and invite patients and/or caregivers to engage and consent prior to their appointment.
Engage Patients
Conveniently

Patients can complete their engagement plans on any device, tablet, desktop or mobile, at home or in the providers office.
Encourage Patient Engagement

Use the simple "appointment view" patient dashboard see which patient's have completed their engagement plans and automatically remind those who have not.
Patient-centered Experiences
Delivered at Enterprise Scale.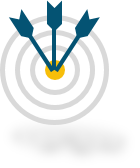 Standardized
Information

Improve care quality by consistently delivering standardized information about the patient's diagnosis, treatment options, risk and benefits and treatment plan and ensuring comprehension prior to accepting their informed consent.

Delivered
Efficiently

Reduce nurse and physician burnout by delivering the standardized engagement plans electronically at scale. Automated reminders greatly alleviate the need for manual intervention, ensuring that patients arrive for their appointments informed and ready to participate in their healthcare decisions.

Consumed
Safely

Provide convenience and safety for patients by allowing them to engage remotely from the comfort of their homes using any tablet, desktop, laptop or mobile device, or in their providers office. Patients can engage on their terms, stopping and re-starting their engagements where they left off.
Experience First Hand the Value of 5thPort