ENABLING A NEW STANDARD OF CARE

The 5thPort eConsent platform enables you to digitally engage with patients, either remotely and/or in-office, to ensure that they fully understand the treatment protocol, risks , benefits and alternative treatments. By delivering consistent, curated information in the patient's preferred language and allowing it to be consumed conveniently, our electronic informed consent software helps improve outcomes for patients and providers.
Our eConsent software is cloud-based, meaning there is no hardware or or software to purchase, install or manage. Data is stored securely in a HIPAA compliant data center and is encrypted at rest and in transit. ​
ONE TOUCH COMPLIANCE™ REPORTING

A truly powerful tool, our One Touch Compliance™ report provides organizations with a simple way to comply with audit requests. This comprehensive report lets healthcare providers and/or clinical researchers see actions taken on patient encounters by their staff and patients in real time. Each action is logged as a separate date and time-stamped event, with details on the specific action taken as well as the location of the action. For your convenience, you have the option to download and/or print the One Touch Compliance™ report.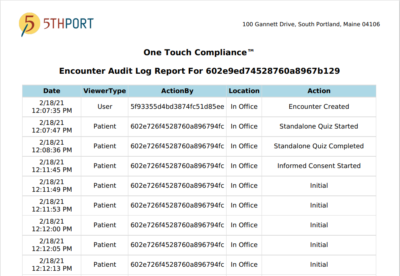 Load your own videos and documents or leverage the entire Healthwise library available through 5thPort.

Customize your patients' experience by creating your own comprehension tests and teach-back quizzes and surveys.

Load your organization's acknowledgements and informed consents through an intuitive user interface.

Customize and brand your email communication for maximum patient engagement.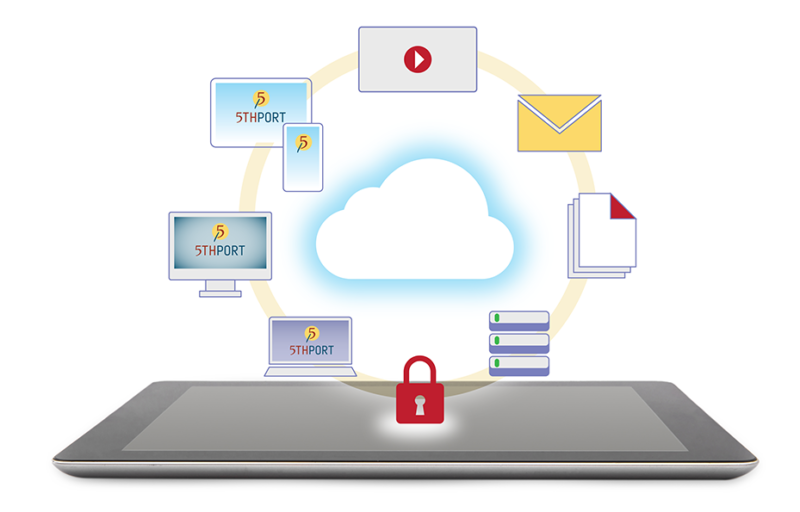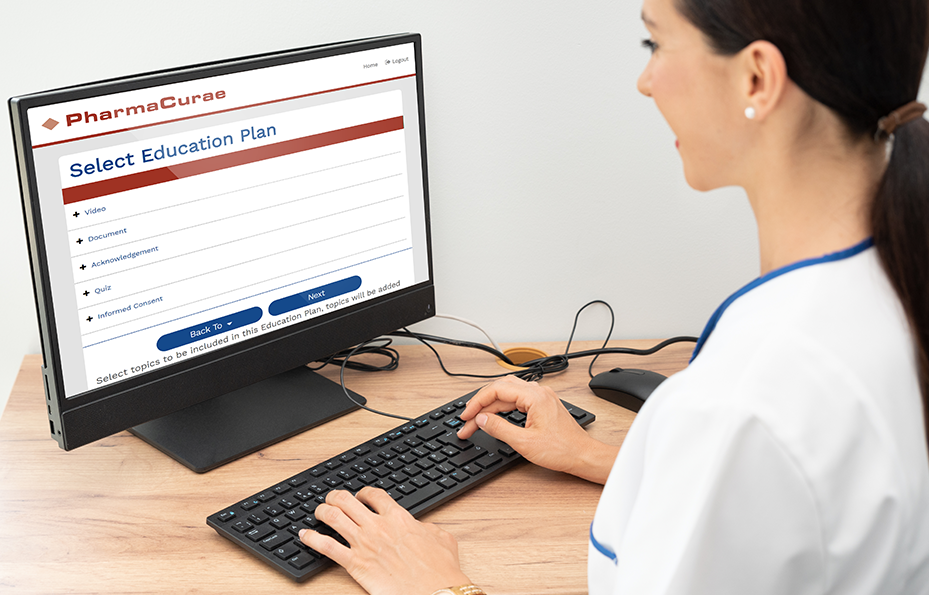 Combine any available content in any order to create engagement plans in any language.

Create reusable engagement plan templates by diagnosis or treatment protocol to simplify and error-proof patient enrollment.

Create custom engagement plans for patient-specific situations.

Automatically send patient reminder emails to increase engagement.
Patients can choose to sign ICFs and education acknowledgements on paper, rather than digitally, when in the clinician's office.

Patients can flag sections of the consent for enhanced follow-up to ensure complete understanding.

Caregivers and Legally Authorized Representatives can be engaged as required.

Patients can download signed acknowledgements, consents and other engagement artifacts securely.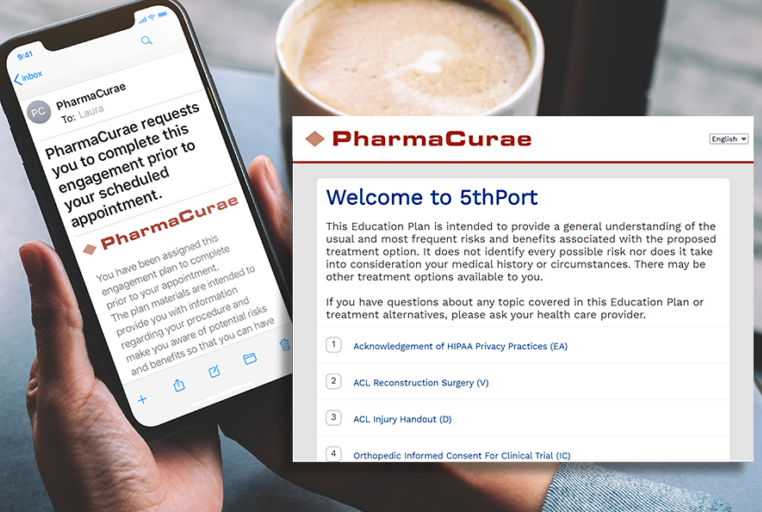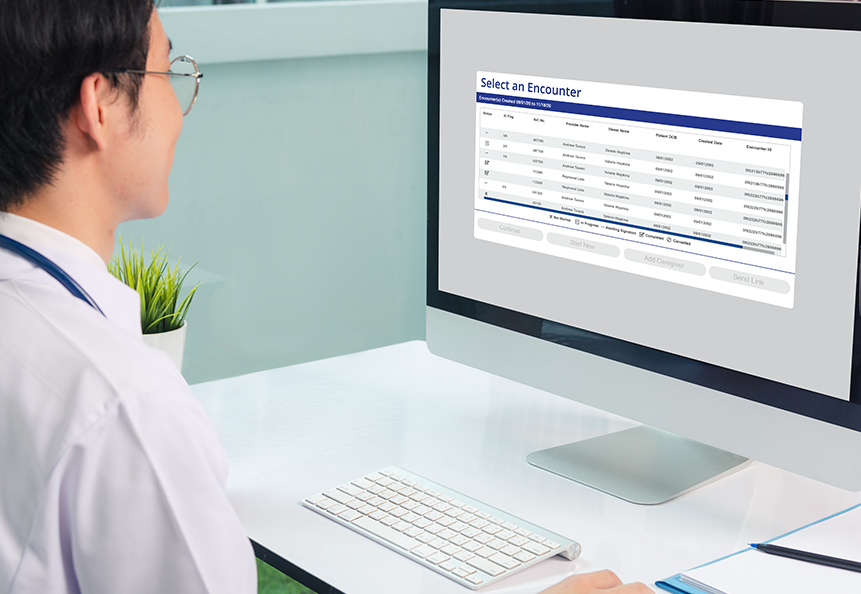 Monitor engagement progress.
Provider dashboard delivers a quick snapshot of patient engagement progress.

With SSO authentication, sponsors and sites can automatically log into the provider environment without having to repeatedly enter their credentials.

To facilitate better access to education material, users can choose to receive communication via both SMS and email.

Engagement documents can be easily accessed, downloaded or printed by providers or sent to patients securely.