8 Common Misconceptions About Clinical Trials
Clinical trials are vital to medical advances because they test new and existing health-related interventions, helping us understand whether they are safe and effective in humans when used as intended. It's one of the most rewarding fields specifically for that reason: it helps find cures and longer the lifespan of people of all ages. 
Since the first clinical trial in 1747 (James Lind's famous scurvy trial aboard a ship), there have been a slew of misconceptions in society surrounding most, if not all, clinical trials. This has impeded patient participation which, down the line, slows down treatments/medications going to market.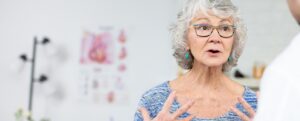 In this post, we explore eight of the most common misconceptions patients have, and what primary stakeholders can do to overcome them. 
Misconception 1: It's going to take a lot of time.
Some patients think completing the clinical trial process simply takes too long. However, the truth is that it depends. Drug trials usually take between 6-10 years because the process of introducing a new drug to market is so rigorous. Other observational and behavioral studies with no drug trials, take much less time. 
With that said, COVID-19 has pushed the clinical trials community and policy makers to lower the time it takes a vaccination, drug or medical device to market. The effective use of healthtech, innovations including remote e-consent functionality and patient engagement software, other technologies has made the process more convenient and faster. 
Misconception 2: Informed consent merely refers to the reading and signing of a piece of paper.
Information is crucial to any decision-making process but even more so, in clinical trials. It helps equip patients with knowledge of the risks, benefits, protocols, safety and potential efficacies of a medication or treatment protocol. More importantly, it helps outline the rights one has as a clinical trial participant: that you can leave any time you wish, and you can always change your mind. 
The negative perception of informed consent has, admittedly, been hard for HCP's to shake off. However, one can be assured of a rigorous and stringent informed consent process across the timeline of a clinical trial. 
It has two essential parts: the document (either physical or electronic), and the actual informed consent process. The latter usually takes a minimum of 6 years of screening and pre-clinical testing procedures. 
Most recently for increased safety measures surrounding COVID-19, the process itself has evolved from largely paper-based methods to one that can be administered remotely. For example, with eConsent software, a patient in a clinical trial will have the ability to watch videos that are assigned to them based on their particular condition or course of treatment – right from the comfort of their own home. When combined with other technology (such as telemedicine and patient engagement software), it can further the patient-provider conversation around informed consent and help answer questions they may have about their treatment. 
Misconception 3: It will be painful.
The truth about clinical trials is all of them have risks and benefits, alike. Risks such as side-effects or pain differ from study to study; whether it's an observational study, a behavioral one or an intervention. 
While this can be frightening, the healthcare provider is required by law to walk the participant through what the treatment entails and the associated risk. This is an important part of the informed consent process where everything is documented for the participant's consideration, and the clinician/staff have to ensure that it is delivered properly and that the participant has comprehended the information. 
Guidelines laid down by the FDA and IRB ensure that the potential benefits and risks are clearly outlined. In addition, the protocol outlined in the clinical study is reviewed, in advance, to protect participants from unnecessary harm. 
On the other hand, the participant's responsibility is to have an open and honest discussion with the clinical trial staff about their concerns and/or discomfort during the trial. 
Misconception 4: It will only help future patients.
Although many patients are eager to contribute to the greater good, some are hesitant due to the belief that their participation in a clinical trial will only help future patients. It is true that some studies don't result in a positive outcome and others may run for an extended period of time. However, in an overwhelming number of cases, participants get a direct benefit either in the form of a new therapy or in terms of how the clinician's approach to their treatment may be informed by the study.   
As an HCP, you can mitigate this myth by assuring your patients that they will receive the best possible care and that any breakthroughs will benefit them in their current capacity – either in the form of additional, critical information – or in their actual treatment protocol. If possible, provide examples of prior trials and how they've helped current patients as a way to ease their concerns.
Misconception 5: I will be given a placebo, so what's the point?
Not all clinical trials involve the use of placebos. But when they do, patients are informed before participating whether they'll receive the placebo or the real drug. Some patients don't see the value in participating in clinical trials if they'll receive a placebo.
In these cases, recommend that the patient speaks to a family member or friend who has been through the clinical trial process. Irrespective of whether a participant received a placebo during a trial, if the study is successful, they stand to gain from the new therapy or the data gleaned from the study. 
When a trial requires an in-person visit or a placebo, it's best to take a straightforward approach. Make sure the patient fully understands the benefits of the clinical trial and why placebos are used in the first place.
Misconception 6: I'm just going to be treated like a human guinea pig.
It's certainly the case that clinical trials are looking to gather data from a variety of participants to help as many people as possible. Because so many stakeholders are involved in the process, clinical trial participants will receive quality, personalized care during the trial and learn more about their condition.
Trials provide deep insight into the effectiveness of drugs and other treatments; everyone wants to know the outcome and continue to perform trials, so everyone involved will care for the patient.
Misconception 7: Clinical trials are my last resort.
This misconception is particularly unfortunate since some patients won't even entertain the idea of participating in a clinical trial until they've exhausted all other options. It often means that they unwittingly forgo potential life-saving or better quality-of-life treatment. 
Clinical trials should never be considered the last resort. If anything, many doctors tout it as the 'gold standard of treatment', since the participant will receive a higher level of attention and care than they otherwise would. Which is why some may recommend it. Clinical trials can satiate the urge for patients who are motivated and want to explore breakthrough ways of tackling their disease.
On the flipside, research studies may even be the first line of options for those who have ailments for which no treatments exist. COVID-19 is a perfect example of this. Clinical trials are an important part of the equation to find a vaccine for this virus and find one fast.
Misconception 8: The results of the trial won't be available to me.
In the case of double-blind trials for example, the results of the clinical study won't be passed on to the participants. However, most trials have their results readily available once the trial is complete. In fact, even during some blind trials, patients can view their personal results if they're directly related to their current conditions or treatments.
As a participant, it is important to know your rights and what sort of information you will be privy to after the trial closes. 
Overcoming clinical trial myths with remote services.
Addressing the hesitation a certain patient has to enroll in a clinical trial will make a huge difference in the success and efficiency of your clinical trial.
The clinical trials fraternity has multiple cogs, each trying their best to fit in with the next – pharma companies, medical device manufacturers, CRO's, study sites etc. They have much to gain by educating the public about these misconceptions: factual information makes for increased participation rates, improved treatment protocol adherence and ultimately, better outcomes.   
In a big way, technology like eConsent software and patient engagement software can help patients feel connected to their healthcare providers, as well as, their own results. It can be an effective tool to bridge the gap between correctly educating patients and them actually feeling empowered to participate in clinical trials.