ENGAGEMENT IMPROVES TRIAL SUCCESS

The increased reliance on decentralized clinical trials creates a greater need for true digital patient engagement. When trial participants better understand trial protocols and associated risks and benefits and have a meaningful consent conversation where their questions and concerns are addressed, that engagement can favorably impact participant conversion, protocol adherence, and retention rates. And 5thPort's electronic informed consent software is digital, simplifying consent related audit and regulatory compliance.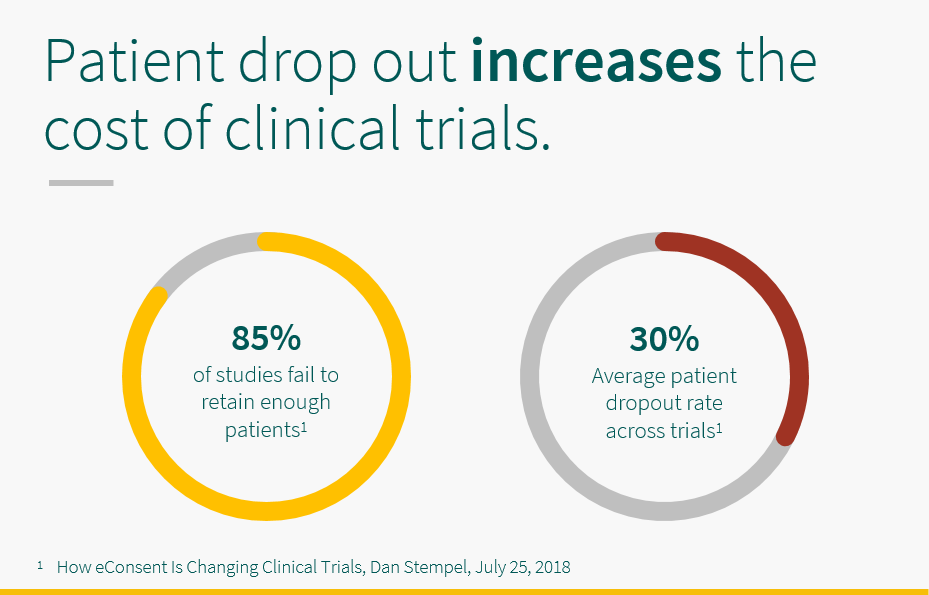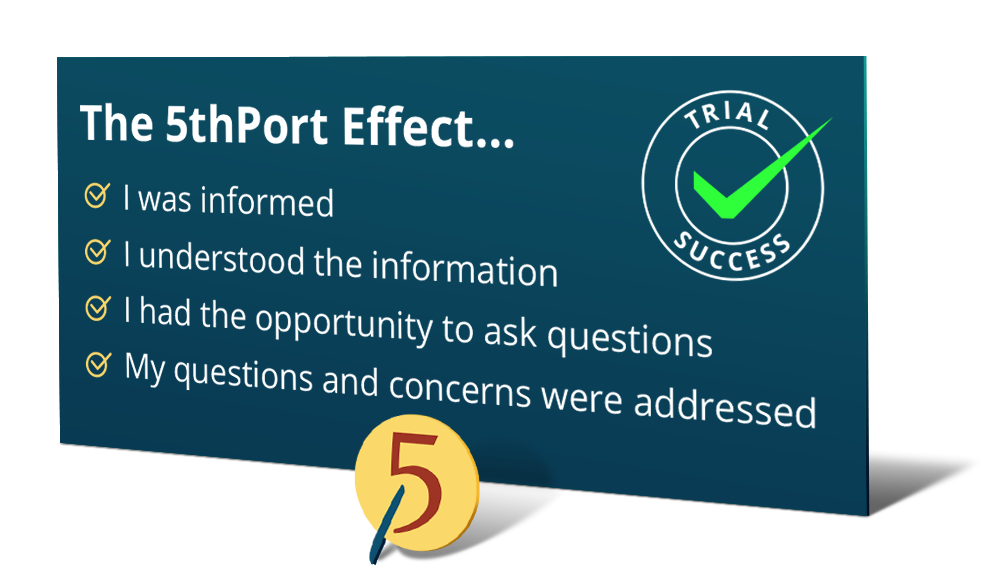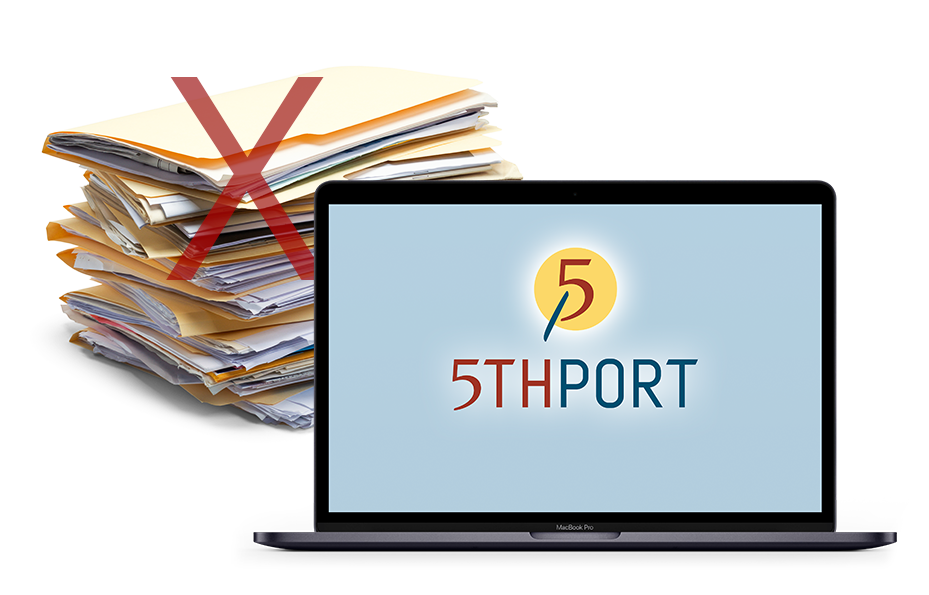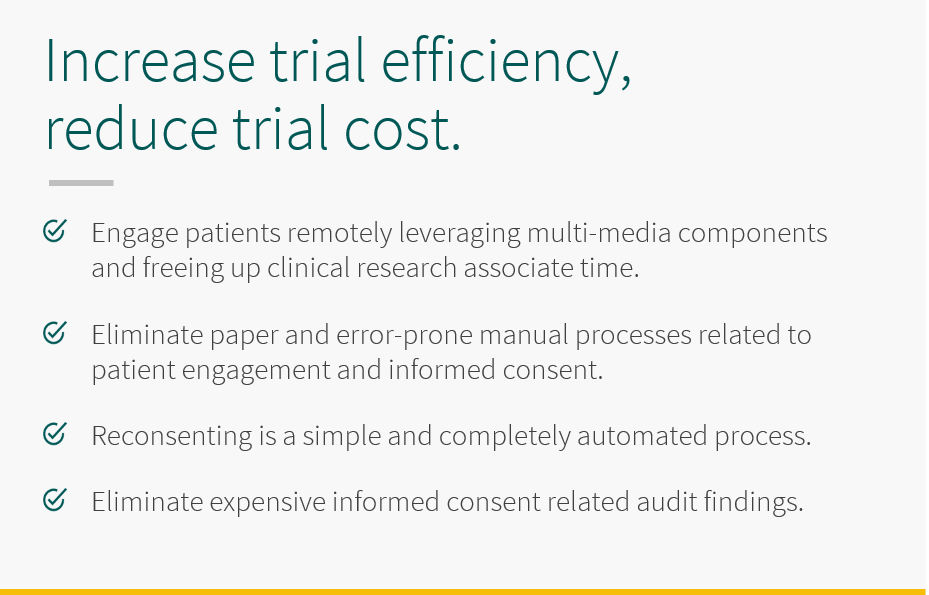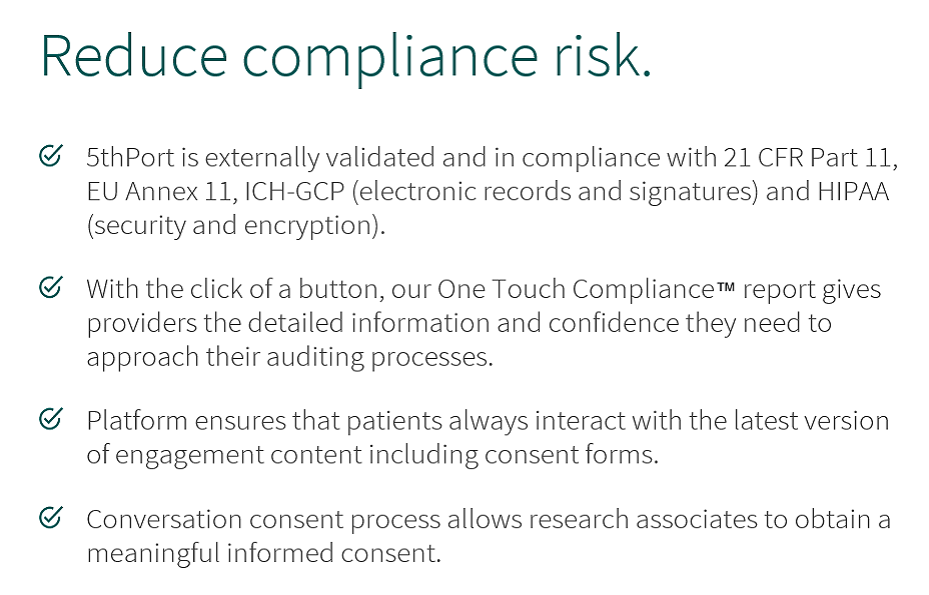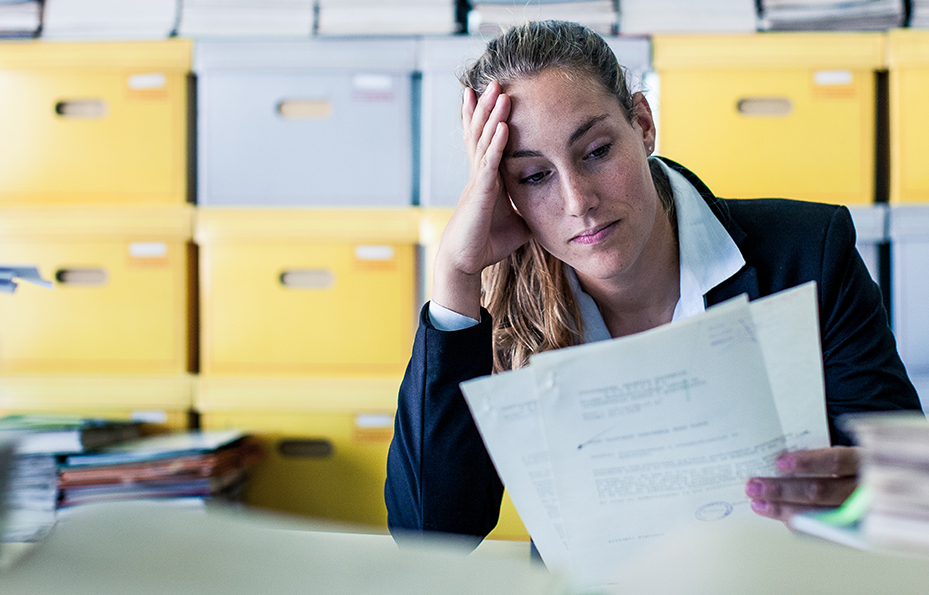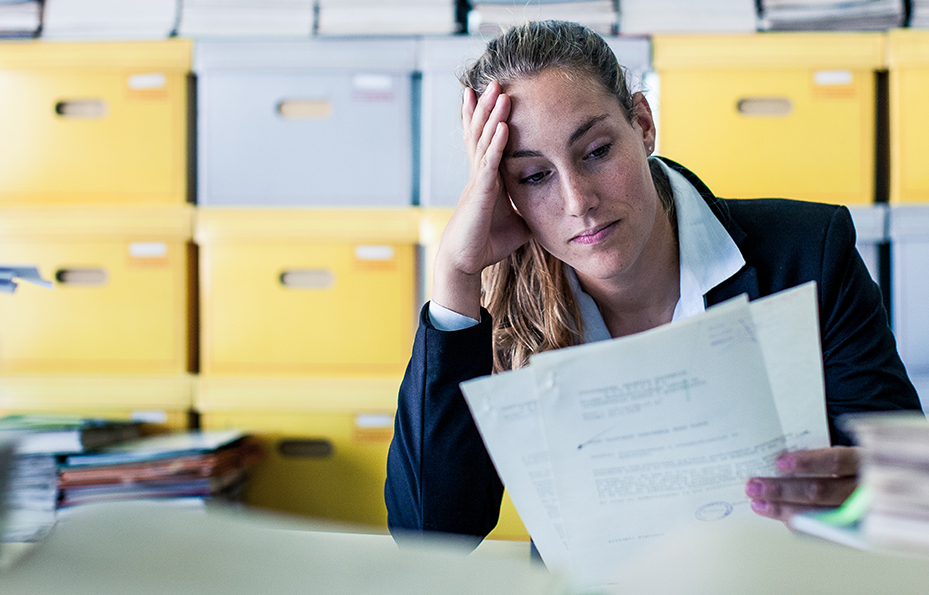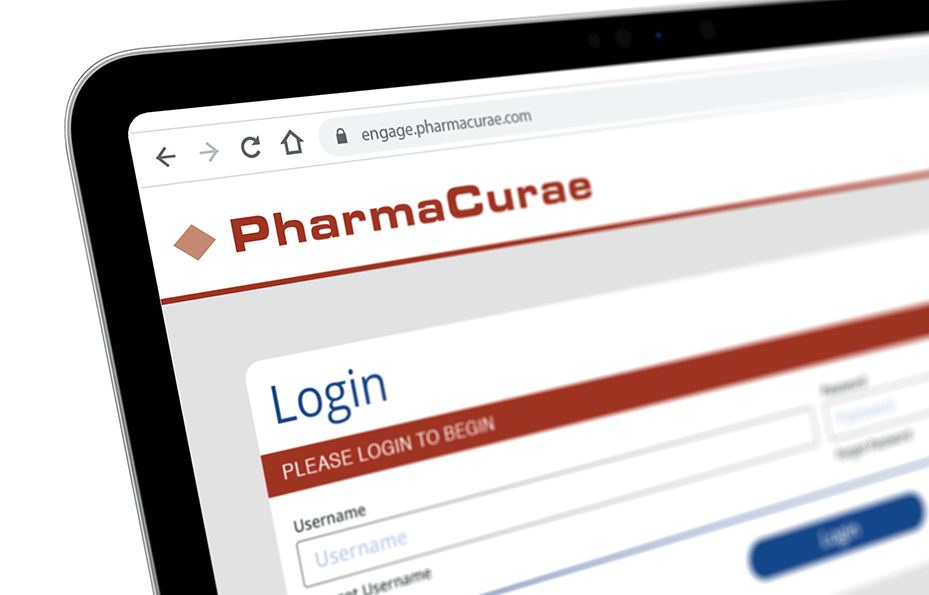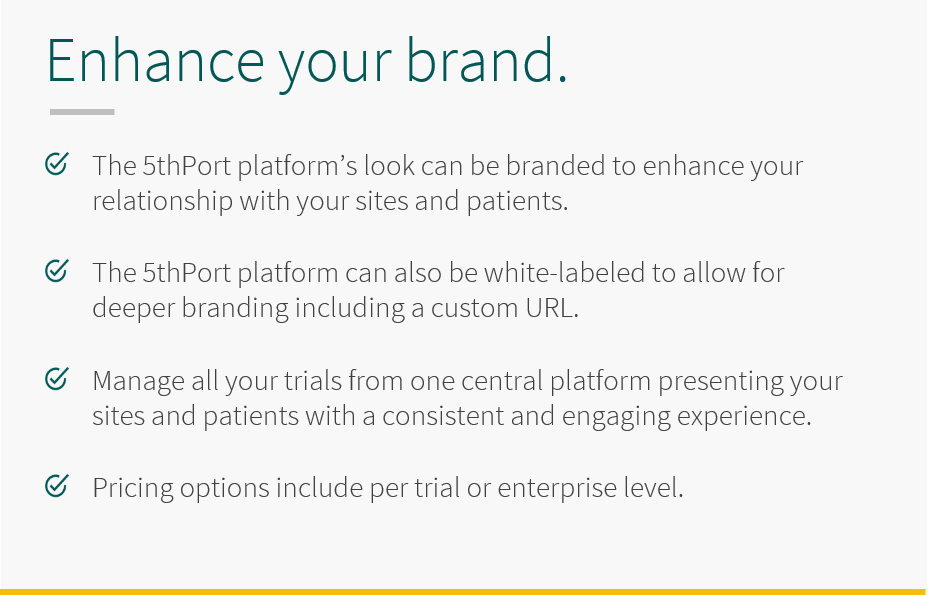 A PLATFORM DESIGNED SPECIFICALLY FOR YOU

With a configurable workflow and rich content management capabilities, 5thPort's electronic informed consent software was designed specifically for Contract Research Organizations (CRO's), sponsors, research institutions, sites, pharmaceutical, and biotech companies managing clinical trials.
For CTMS, eSource, EDC, ePRO or eCOA solutions used in clinical research, 5thPort's eConsent software can be white-labeled and integrated as an add-on to increase the value of your offering.